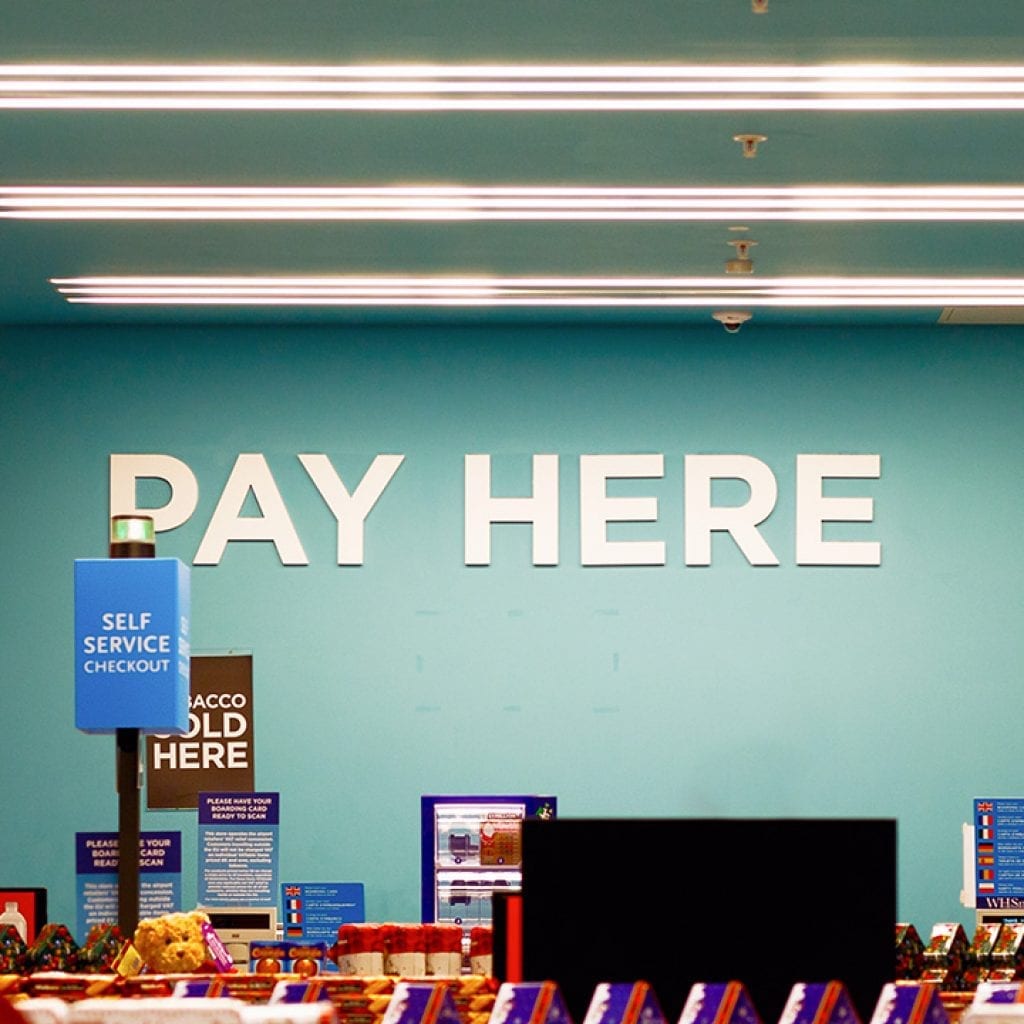 Technology is continuously changing the way people buy food and other everyday goods. Digital advancements make transactions not only faster but also more accessible from remote locations. Shoppers feel the need for speed and have come to expect quick transactions.
The checkout stand, in particular, appears to be a point of frustration for the modern consumer. According to a survey, almost half of shoppers will abandon their purchase and leave a store after waiting in line for just 30 seconds. These behavioral shifts have an immense impact on how c-stores and supermarkets operate.
Here's what owners should know to protect their bottom lines, including what to expect from the future of c-store layout design and grocery store space planning.
Why the Hurry?
As consumerism has largely moved online, people are used to being able to find and purchase items with a few clicks. As e-commerce evolves, consumers are presented with new ways to shop nearly every day.
While many grocery and convenience stores only sell partially online (or not at all), their tech-focused customers still expect a modernized, efficient, continuously optimized experience. If people can buy the same or similar items faster somewhere else (including on their smartphones), there's a good chance they'll do it. The digital world moves quickly, and stores have to keep up to stay afloat.
How Retail Store Space Planning Optimizes the In-Store Experience
So, what can store owners do? Most importantly, they should amp up the brick-and-mortar checkout experience? Space planning can go a long way in minimizing waits, which can encourage shoppers to stay in line.
The Shift to Self-Checkout
Self-checkout isn't exactly a new technology, but it's becoming more and more prevalent. In fact, nearly 60% of shoppers said they'd remain in line and finish their purchase if there was a self-checkout option.
It's important to note, though, that younger customers are more inclined to utilize self-checkout, whereas older shoppers prefer traditional employee-led transactions.
At this point, it's a good idea to keep some traditional checkout stations to accommodate older customers. Plus, self-checkout lines can get notably long, too, which might lead to resentful shoppers. It's all about finding the right ratio for your layout and implementing an adaptive design.
The Future of C-Store Design
What's in store for the convenience market in the near future? The trends we're seeing include:
Contactless payment to accommodate customers who prefer a touchless shopping experience
Curbside pickup to accommodate shoppers who want to order online and remain outside
Integrated drive-thrus for online orders, hot food, and grab-and-go items
Partnering with delivery apps like Uber Eats and GrubHub to offer remote fulfillment
Creating innovative c-store designs is what we do best here at King Retail Solutions. Our knowledgeable team can evaluate your short- and long-term goals to come up with a plan that meets your needs while taking into account the evolving demands of your customers.
The Future of Grocery Store Design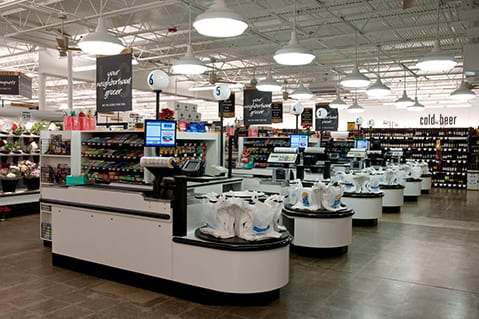 If there's one thing most supermarkets struggle with today, it's slow checkout lines. However, many are remedying the issue by embracing technology. Here's what we can expect from grocery stores in the near future:
Modular layouts that adapt to the evolving needs and demands of shoppers, such as portable checkout stations and moveable kiosks
Expanded grab-and-go offerings in checkout lines and on aisle caps to compete with c-stores
Minimized employee-led and increased customer-led checkout offerings
Curbside pickup for customers who want to order online and stay outside
In-store smartphone purchases to eliminate the checkout line altogether
KRS offers a wide range of innovative grocery store design solutions that balance the real-world needs of consumers with your bottom line.
Retail Store Interior Design and Planning from KRS
Traditional checkout counters aren't quite obsolete, and yet they may not need to take up as much space as they once did. If you're ready to modernize your store with an adaptable layout, the custom retail interior design specialists at KRS are at your service.
With a finger on the pulse of c-store and supermarket trends, we know what goes into effective, profitable convenience and grocery store layouts. From planning and design to fabrication and implementation, we do it all.
Contact KRS to learn more about what we do and find out how we can optimize your in-store design.
Let's Get Started! Tell us about your retail project.