Grocery Design that Grows Sales and Customer Loyalty
Award-winning supermarket design, fixture and décor fabrication, and expert installation
Grocery Store Brand Strategy & Environmental Design Solutions
We know that a grocery store launch or remodeling project today can be overwhelming. Ensuring that your brand stands out in a crowded market takes a compelling vision and a true competitive edge. 
But it's hard to get all the elements right — coordinate vendors, keep costs under control—and make that grand opening date.
We've helped hundreds of grocery brands successfully open and remodel their stores, and we can do the same for you. 
Our services include:
"The opening has been fantastic, better than we expected."
Case Study: Fresh St. Market
Georgia Main Food Group, which operates Fresh St. Market and Vancouver B.C. IGA stores, tasked King Retail Solutions with creating a store design that would not only function operationally to serve the thousands of residents living nearby, but would become an immersive food experience, drawing in customer from the wider areas. Now open, the store has lived up to its goal of becoming a food destination for the Granville district and north Vancouver, and has become the new exemplar of the ultimate Fresh St. Market store.
Six Key Benefits When You Work With King Retail Solutions
1. Decades of Successful Grocery Store Experience
With over 20 years of experience in retail design, we know what it takes to create a supermarket environment that customers love and that increases revenue. We also know how to translate that knowledge from the drawing board into reality. Working with KRS helps you avoid costly errors and the frustration of dropped balls and missed deadlines.
2. On-trend & On-brand Design Department
Your new grocery store will delight customers and generate buzz. From product designers to graphic designers and illustrators to technical drafters, the broad background of our design team allows KRS to apply our expertise across many aspects of our clients' projects. While we're well known for our interior design and signage, we've also worked with clients to launch new brands from the ground up, including naming, branding, and logos. The KRS design team specializes in designing retail spaces, and all that entails, from lighting and layout to equipment and signs. 
3. Comprehensive, End-to-end Project Management
 We offer flexible, scalable support, whether you need specific services or end-to-end project management. Seamless interface and accountability between members of the project team vastly reduces headaches and stress, and enables your team to focus on operations, reduces disruption.
4. Value Engineering Expertise
We design to your budget, not the other way around. Our team knows how design decisions impact the cost of a project. Our value engineering process pulls from extensive knowledge of materials, manufacturing approaches, and overall design to create a cost-effective solution.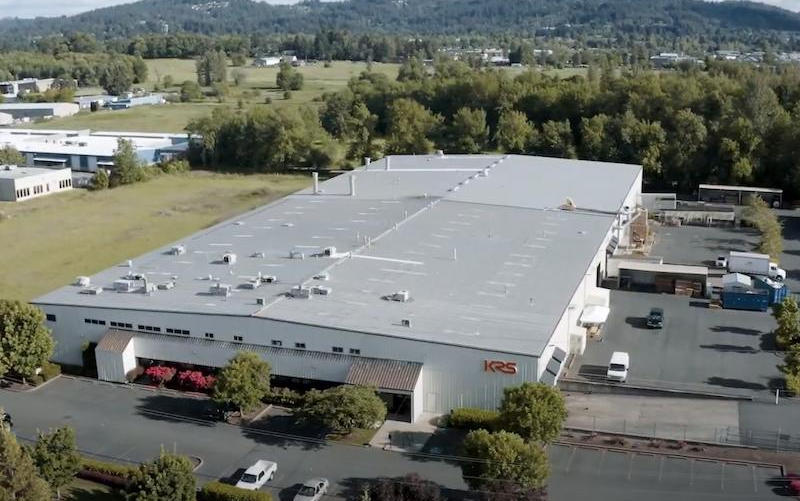 5. Certified, Specially Trained Installation Crews
Our highly-trained and certified installation crews ensure that your new store installation is done right the first time. Using KRS installation services saves time and doesn't drain your in-house resources.
6. On-site Graphics, Signage, & Fixture Fabrication in North America
Based in Eugene, Oregon, our in-house fabrication factory can produce all of the custom elements that are needed to brand your interior space.  We make sure that the execution of the new interior design is exactly what our design team envisions, and meets your budget and timeline.
Your Grand Opening Process
"We are utterly delighted with the outcome of KRS's work on this project. The interior is fun, interesting, warm and gorgeous. We will most certainly seek you out again for our future projects."
Dave M
Director of Visual Merchandising
"I was very impressed. KRS' responsiveness and willingness make working with them a pleasure. As we continue to evolve our brand, KRS is right there with us, ready for the challenge."
"I was able to send KRS an inspirational image and they detailed, sourced, engineered, built, and installed the entire design. It's always great to find a design firm who can read out minds and execute our visions!"