An Award-winning Retail Design Company with Decades of Experience
An Award-winning Retail Design Company with Decades of Experience
The retail and restaurant world is evolving faster than ever, driven by shifting consumer needs. While we build our solutions on enduring elements of great retail design, we pride ourselves on delivering fresh, engaging experiences for your customers.
For over 50 years, KRS clients have relied on our store designers' deep expertise across a wide range of industries, including:
Why Choose KRS as Your Retail Design Company?
Effective, aesthetically pleasing, on-brand solutions designed to grow sales and enhance customer loyalty. Our designs work.
"KRS and our team at Georgia Main Food Group collaborated to create one of the finest grocery stores in the world. Period."
VP Retail Operations & Brand Strategy
Georgia Main Food Group
Buildable Store Designs and Competitive Pricing Keep Your Project on Budget
With KRS, you don't have to compromise on creativity to build to your budget. Your grocery store, convenience store, or fast food restaurant design will be a dynamic expression of your brand. Design-only firms can prioritize store design over buildability. An exciting concept is useless if it can't be executed in a cost-effective manner. Similarly, a build-only firm can deliver dull, me-too floorplans and interiors. 
At KRS, we begin with your budget and create the best possible solution. Value engineering is one of our core competencies. We help you avoid costly change orders and re-engineering when it's time to manufacture. Our competitive pricing—combined with expert project management and outstanding customer service—makes KRS design services an outstanding value. 
Nimble Design Solutions Keep Your Project on Time
Store closures are costly. Subjecting people to the inconvenience and disruption of long remodeling projects can send them into the arms of your competitors. Franchisees can become disgruntled by the time and expense of renovations.
Whether you're undertaking a major store remodel or new construction, KRS is focused on speed to market.  
Our designers create rapid prototypes that propel your project forward in its early stages. And because KRS design and engineering work in close collaboration, when it's time to fabricate your fixtures and décor, we're ready to start.
The KRS passion for the customer experience, clear communication, and continuously updated documentation keeps everyone on the project on the same page, helping you avoid needless delays.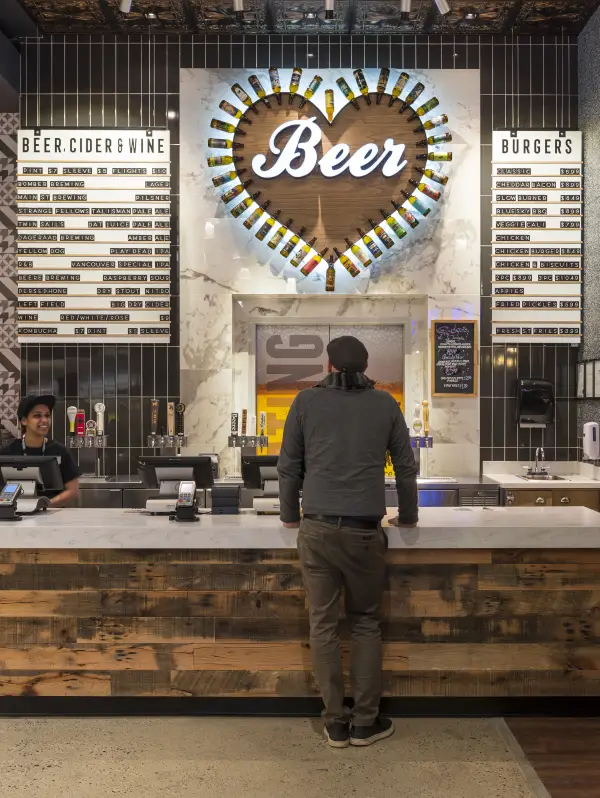 An End-to-End Solution…or Expert Assistance "A La Carte"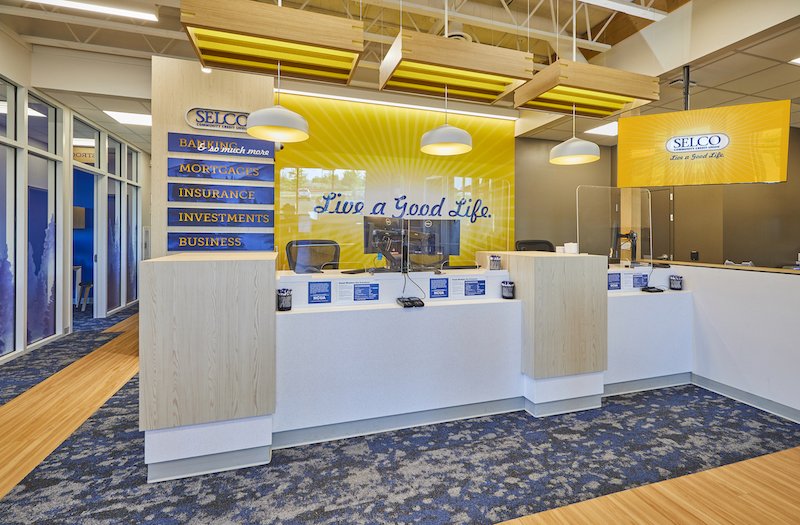 Many of our clients enjoy the convenience of "one-stop shopping", working with us from initial store design concept to fixture fabrication to installation.  
But we're good team players, too. We have years of experience collaborating and co-creating with project architects, in-house designers, marketing departments, and other members of your creative team. 
Simply need signage? Want to combine off-the-shelf fixtures and custom-designed store decor? Have an amazing creative brief that needs a real-world solution? We know how to make it all work together.
We design for execution—whether or not we're the company fabricating your fixtures and decor. 
Grocery store, convenience store, and QSR or Fast Casual interior designs are ready to scale from the very beginning, regardless of the number of locations you plan. Store owners will be ready for a national or regional rollout from Store #1. 
Our 110,000 square foot plant in Eugene, Oregon has the capability of handling multi-unit store openings in all 50 states.
"We are utterly delighted with the outcome of KRS's work on this project. The interior is fun, interesting, warm and gorgeous. We will most certainly seek you out again for our future projects."
Dave M
Director of Visual Merchandising
"I was very impressed. KRS' responsiveness and willingness make working with them a pleasure. As we continue to evolve our brand, KRS is right there with us, ready for the challenge."
"I was able to send KRS an inspirational image and they detailed, sourced, engineered, built, and installed the entire design. It's always great to find a design firm who can read our minds and execute our visions!"
Branding, Style & Identity
Your store layout, architecture, graphics and product display must be designed to blend smoothly with the branding you've established. 
Whether your shopper is in an aisle, browsing an endcap, or at the point of purchase, their experience with your brand must be seamless. Your retail space design is crucial. Fortunately, designing retail experiences is in our blood.  We have decades of experience as a retail store design firm. The stories we create in your spaces lead to success.
KRS takes into account every detail when retail space planning. From the style of the grand entrance and traffic flow to the final checkout experience, you can rest assured that our company's years of experience translate to the best imaginable retail shopping experience. 
As you evaluate design companies, ask yourself if your brand will be best served by a design-and-done company or by an integrated design, production, and installation store design company with over 50 years of experience in the development and implementation of retail spaces.
As a design agency, KRS simply can't be beat. We look forward to working with you as your go-to retail designer.