Retail Site Survey Company
Retail Site Survey Company
RETAIL SITE SURVEY COMPANY
The Reality Check That Saves Time and Money
The Reality Check That Saves Time and Money
A retail site survey is a process in which the existing physical elements of a store's interior and exterior are recorded, measured, and mapped. A site survey documents architectural and infrastructure elements, including walls, signage, equipment, displays and decor elements.
The survey information guides owners, designers, procurement managers, and construction teams as they make critical choices about changes to interior and exterior space.
In the past, site surveys were conducted in the field by surveyors taking photos and physical measurements. This manual process took time, disrupted business operations, and was prone to errors and omissions.
KRS uses specialized 3D recording technology to quickly and accurately record data for store surveys. This dramatically reduces the likelihood of costly mistakes in design and construction for our clients—making a KRS site survey an incredible value.
The 3D site survey takes the viewer on a virtual walk-through of the interior environment at any retail location. This interactive experience shows all angles of the store and allows the user to move about freely, zoom in or out, and explore all corners of the space.
At its core, each site survey is based on the project and provides the ability to count, measure, and document the store and assets. From 4K video walkthroughs to inventory of your shopping carts, KRS site surveys offer more options than only site scanning.
The Many Uses of a KRS 3D Site Survey
Pre-Construction Site Survey​
Developing plans for a construction project or an addition requires an intricate, accurate understanding of individual spaces and site conditions. A major challenge a company may encounter during multi-unit remodels is the wide variation in building footprints and interior architecture, including ceiling height, the number and orientation of windows, the length of the facade, and much more. Placement of mechanical infrastructure is another big "X" factor.
Complicating matters, blueprints rarely match as-built interiors. If multiple remodels have taken place over time to a company's retail stores, those blueprints may be next to useless.
The site survey greatly aids in visualizing interior design concepts, especially for non-design members of your team. This facilitates smooth collaboration and faster decisions by owners, designers, procurement managers, fixture fabricators, and on-site construction teams.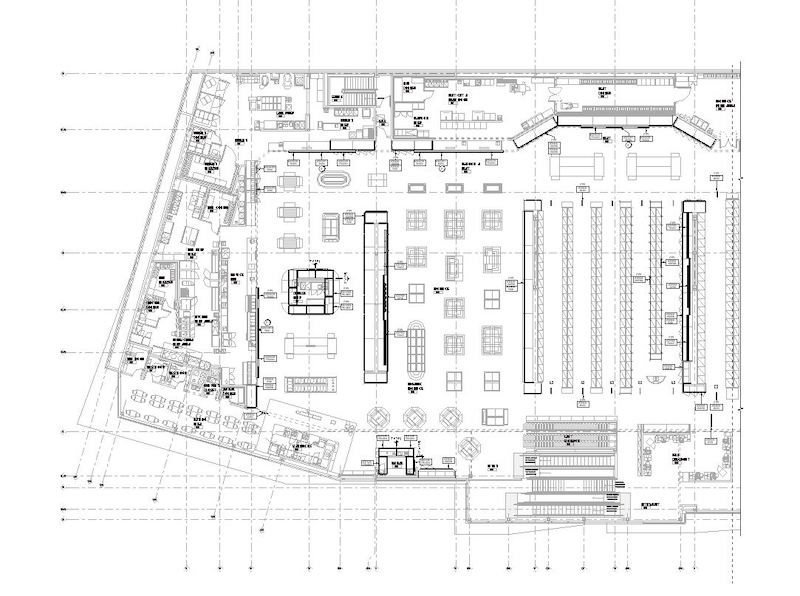 Two great reasons to use a site survey prior to construction?
Prior to remodeling or renovation, a site survey provides accurate dimensions for CAD drafting.
A 3D site survey provides seamless access to understand interior obstructions and other crucial, site-specific information.
Post-Completion Site Survey​
Following a construction project, a site survey documents the completed interior, ensuring that the work was, in fact, done to your satisfaction.
The 3D site survey records the interior as built, even if changes and adjustments were made during construction. This provides a crucial record for future updates.
A KRS site survey enables members of your organization to view the completed store at extremely low cost and with minimal impact to employees and customers.
Virtual walk-throughs can be easily conducted by operations, risk management, marketing, and executives.
Company-Wide Survey of Building Interiors
For multi-unit retailers and hospitality organizations, quarterly or annual

site surveys

are an important way to ensure that everyone is on the same page and on

brand

. 

Site surveys

provide a valuable, detailed, up-to-date library of

store

interiors for

use

by merchandising

teams

, marketing,

operations

, and more.

A

site survey

can provide valuable

insights

into the

customer

shopping experience

and can even help improve

customer service

.
Pre-Acquisition Site Surveys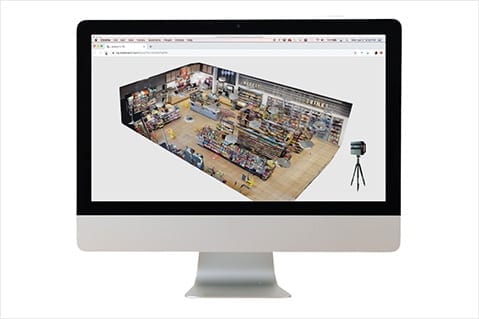 Retailers or investors about to purchase multiple units or an entire chain have many questions about the condition of the stores they are acquiring. KRS can scan and deliver a 3D walkthrough of each location to help the buyers clearly understand what they are acquiring.
Features of Our Hosted 3D Site Surveys
"We are utterly delighted with the outcome of KRS's work on this project. The interior is fun, interesting, warm and gorgeous. We will most certainly seek you out again for our future projects."
Dave M
Director of Visual Merchandising
"I was very impressed. KRS' responsiveness and willingness make working with them a pleasure. As we continue to evolve our brand, KRS is right there with us, ready for the challenge."
"I was able to send KRS an inspirational image and they detailed, sourced, engineered, built, and installed the entire design. It's always great to find a design firm who can read our minds and execute our visions!"
The Retail Site Survey Company That Leaves Nothing to Chance.
The KRS Site Survey team will analyze your store's layout, lighting, accessibility, security and traffic patterns.
Does your entrance guide consumers to their purchases efficiently?
Does your exit take advantage of last-minute consumer impulses?
Is your merchandise arranged such that your sales staff has an opportunity to easily assist customers?
We can even analyze the efficiency and cleanliness of your dressing rooms and restrooms, ensure your security cameras are properly positioned, even advise you as to your optimal hours of operation.
You may not act on all the results and details gathered, but wouldn't you rather know the truth?
A KRS retail store survey leaves nothing to chance.