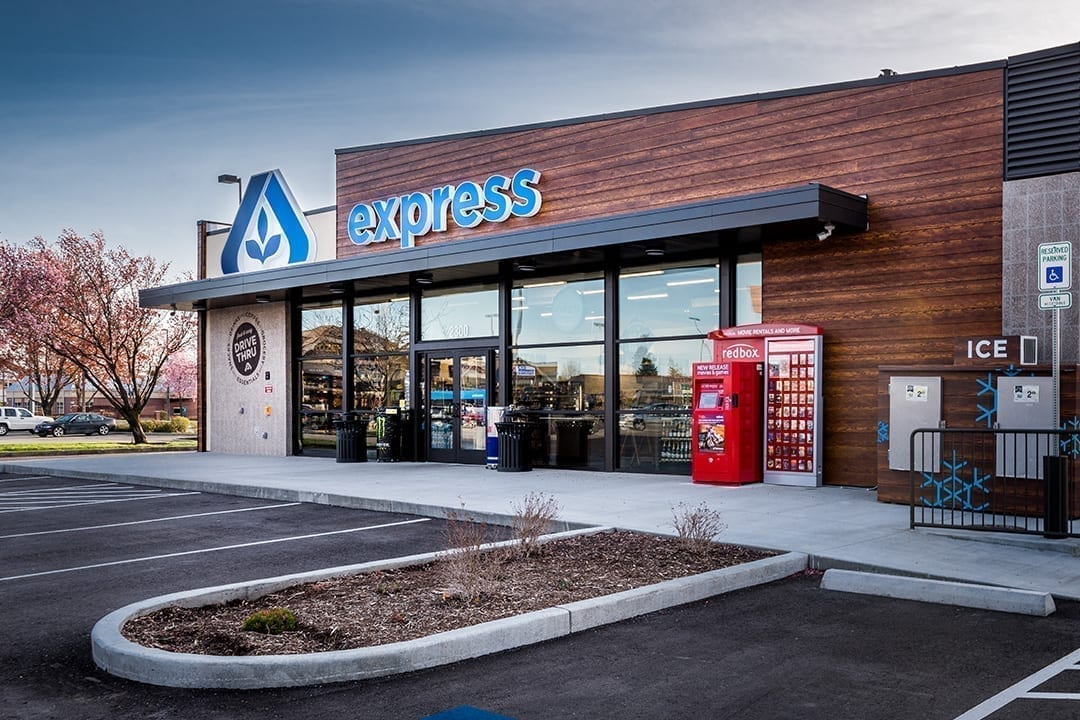 Convenience stores and drive-thrus have been a staple of American food service for well over half a century. However, combining the two is a relatively new concept that's taken off recently, in part because of the ways consumerism has evolved.
When people think of c-stores, they don't typically imagine drive-up windows. Yet in today's world—with curbside pickup, delivery, and other modern amenities—drive-thru c-stores make a lot of sense. Consumers appreciate the convenience of not having to get out of their cars or even park to pick up food and other essentials. After all, what are convenient stores, if not convenient?
The addition can be incredibly profitable for owners too. It makes c-stores stand out in an increasingly competitive market and can boost revenue by making it easier for people to buy food. So, what does it take to implement drive-thru services at your c-store? The concept and design experts at King Retail Solutions are here to break it down for you.
Site Surveying
At first glance, a drive-thru window might seem like a small addition, but it's actually a relatively major overhaul to a convenience store. For this reason, site surveying is a crucial first step. A site survey involves mapping, measuring, and recording all interior and exterior aspects of a space.
Photos will be taken during a walk-through, and a planning team will review the original blueprints of the site, plus any previous updates. Since site surveying can be a complex process, we recommend partnering with an experienced firm like KRS.
Updated Indoor/Outdoor Layout
Drive-thrus rely on both interior and exterior components to make their services run smoothly and successfully. You have to implement changes on the outside of your store to allow traffic to move through your drive-up lane. On top of that, your indoor setup has to accommodate the update while ensuring efficiency.
While some models work better than others, there's no one-size-fits-all layout for drive-thru convenience stores. Whether you're offering hot food, coffee, snacks, drinks, or all of the above, your space will need to account for these offerings while saving time and keeping the line moving. KRS will work with you on updating your interior layout and design in a way that makes sense for your business.
Signage and Menus
Signage and menus are essential. If you're thinking of including fast-food offerings or implementing a drive-up service for convenience store items.
This includes exterior signs to coax customers in and direct the flow of traffic, as well as bright and visible menus displaying all your offerings. LED signs, digital displays, window clings, and banners are great, too, as they help with attracting people and directing them on where to go.
KRS can assist with all aspects of signage and menu design for your c-store drive-thru. We'll integrate branding opportunities at every point of your customer's experience: before they pull in, as they're driving up, while they order, and on the way out.
Partner with an Award-Winning C-Store Retail Store Layout & Design Company
Working with an expert c-store design firm is key in successfully implementing a drive-thru. At KRS, we take care of many aspects of your project under one roof, streamlining the process and ensuring seamless execution.
We help convenience store owners adapt to the continuously evolving needs and desires of shoppers. Our knowledgeable and experienced team can help you plan, design, and implement an innovative interior design that will support your drive-thru needs.
Contact King Retail Solutions today to find out what we can do for your c-store design.
Let's Get Started! Tell us about your C-Store.