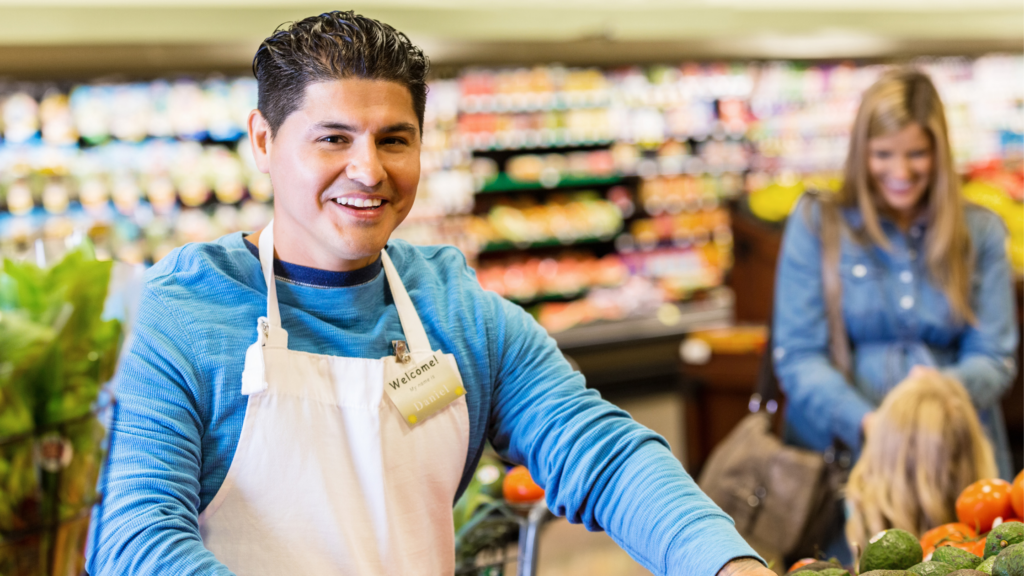 Whether we resigned our jobs or kept them, the Great Resignation has impacted us all. Public-facing businesses from retail stores to quick service restaurants now routinely post signs asking customers for their patience due to understaffing. Others have been forced to shorten their operating hours.
Led by the food service and health care sector as well as retail, workers left and changed jobs in staggering numbers in the past year. In November, 2021, a record 4.5 million people quit their jobs, and these trends continued apace into 2022.
Higher wages might seem to be the answer. Many employers have increased wages and benefits in hopes of attracting and retaining workers. Compensation may be rising, but the impact of pay increases on employee retention is yet to be understood.
The Great Resignation provoked a lot of head-scratching (as well as indignation) after the phenomenon was identified in early 2021. Early on, it was blamed on richer unemployment benefits that were part of pandemic relief benefits provided by the government.
But workers who resign don't qualify for unemployment. And the record resignations have continued, even after pandemic assistance programs have ended.
A survey conducted by investment firm Fidelity found that 4 out of 10 U.S. workers planned to make a job switch in 2022.
Why?
"Ongoing public health fears surrounding Covid-19, as well as other factors such as child care duties, burnout and higher relative levels of savings amassed during the pandemic, have reduced the number of workers in the labor force, according to economists," reports Greg Iacursi in an article for CNBC. "Labor shortages have been most acute for low-paying, in-person jobs."
A survey conducted by investment firm Fidelity found that 4 out of 10 U.S. workers planned to make a job switch in 2022. Leading the charge out the door were Gen Z workers between the ages of 18 and 24: for this group, 47% reported that they planned to change jobs this year.
The labor market has rarely witnessed this much disruption.
Employee Turnover: An Old Problem
Employee churn is nothing new in the retail, health, and hospitality sectors. Companies grappled with the problem long before the pandemic transformed front-line employees into "essential workers".
12 Questions
To understand the deeper reasons for employee turnover—and its flip side, employee retention—we can turn to the Gallup Organization. The polling company long ago identified 12 questions that are prime indicators of employee engagement.
The advantages of an engaged workforce are significant. Companies in the top quartile produced a 10% increase in customer loyalty and engagement, 14% higher employee productivity, and 23% higher profitability. In addition, the top performing quartile boasted employees who were 66% higher in "net wellbeing".
The Materials and Equipment to Do Work Right
One of the key questions, "Do you have the materials and equipment to do your work right?" speaks directly to the impact of employees' work environment on job satisfaction.
Gallup has also identified five core needs that impact the quality of the employee experience.
The quality of the relationship that an employee has with their manager
The clarity of their role
The value they bring to their team
The space and place where they work
How their work affects their overall wellbeing
For the retail and hospitality sectors, "the space and place" has become a topic of keen interest. Many grocery stores, c-stores and quick service restaurants took advantage of pandemic shutdowns to complete remodels and refreshes to their interior.
Those business owners who didn't upgrade and update their stores and restaurants in the past two years are playing catch up. Buoyed by the dramatic resurgence of brick-and-mortar retail and the resurgence of the hospitality sector, commercial remodels have taken off.
But companies are missing an opportunity if they treat store remodels and restaurant renovations purely as cosmetic updates.
Many companies in the retail and hospitality industry believe that we haven't seen the last of the pandemic (or pandemics) and have upgraded facilities with health and safety in mind, too. No one wants to return to the days of jerry-rigging plexiglass barriers at checkout stands and registers.
Touchless technologies advanced during the pandemic—they've become more important as well as more affordable. Commercial remodels are also addressing air circulation and filtration. Maximizing the number of air changes per hour is essential when considering the upgrade or replacement of HVAC systems.
Companies are missing an opportunity if they treat store remodels and restaurant renovations purely as cosmetic updates.
Some of the key frustrations for employees include outdated, poorly-maintained equipment and inadequate facilities. These issues have an especially insidious effect on front line workers in retail and hospitality. When you combine a public-facing job with a tired physical plant (or worse), it doesn't just tarnish the brand; it can be deadly to morale.
That's because most people identify with the physical environment in which we work.
Remodeling Improves Employee Morale
Research on how employees perceive their physical workplace suggests that the workplace remodeling project itself delivers a unique communication and morale-building opportunity for company leaders.
For workers, "Understanding the vision of a new physical environment, perceiving agency to adapt a space to meet one's needs, and having leaders who convey a positive attitude about the physical setting can influence how (they) frame their identity in connection to their workplace," write researchers Brandi Pearce, Pamela Hinds, Heather Taylor Altman, Bobbi Thomason, Sara Vaerlander and Kevin Li in their study, What Happened to My Office? The Role of Place Identity at Work.
The study's findings underscore the importance of incorporating employee input in a remodeling project. No one understands workflow, ergonomics, and customer needs better than the "boots on the ground" team.
During the design process, employers should look for opportunities to eliminate chronic, petty annoyances and make small functional tweaks to streamline internal systems. Some of these may already be on the company's radar. But others may be things that employees are normally reluctant to mention.
Research suggests that a workplace remodeling project delivers a unique employee communication and morale-building opportunity.
When the design process is formally opened to employee input, companies usually make additional, surprising discoveries. Addressing "little things" can result in much greater job satisfaction.
A Great Customer Experience is Also a Great Employee Experience
Store and restaurant remodels are usually undertaken to improve the company's appeal to its external customers. But internal customers—employees—feel proud when they work in an attractive, up-to-date store or restaurant—and that's reinforced every time they hear positive customer feedback.
King Retail Solutions, a retail design firm based in Eugene, Oregon, helped a Save A Lot franchisee Mike Needler remodel dozens of his grocery stores in the Tampa Bay area. Needler reported that not only customers had been impressed by the renovations—his employees expressed pride in coming to a new and updated environment.
Well designed, properly equipped convenience stores, grocery stores, and quick service restaurants enable employees to do their jobs with more efficiency, comfort, and safety. And beautifully designed retail and hospitality environments appeal to internal customers, too. The right blend of function and form can help reduce employee turnover.
Remodeling a store or restaurant interior is not just about updating your brand image for customers. It's an employee engagement and employee retention strategy, too.
Ready to Remodel Your Store and Keep Your Best Employees?