Papa Murphy's was looking to pursue an ambitious remodel rollout across most of its existing nationwide locations. Typically, this process would require them to internally manage several different vendors, contractors, and franchise contacts – costing a lot of extra time and money. KRS was able to provide a consolidated, cost-effective approach to Papa Murphy's team that allowed them to maximize their results while minimizing their bottom line.
The dedicated KRS account team coordinates and performs a customized, detailed site survey for each location. This survey provides a décor plan, working drawings, update/repair recommendations, and options for additional specialty items for each site. Using that information, KRS then fabricates and installs décor in addition to managing any additional site improvement or maintenance work required.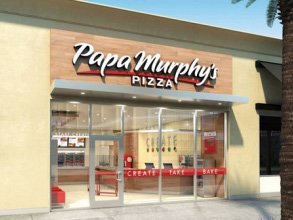 Made to Order
If there is one thing the Papa Murphy's team can appreciate, it is a straightforward, easy-to-understand method for placing orders. KRS developed a custom catalog and order form that all of the franchisees could use not only to place an order for a specific décor element but to also provide them with a visual reference to ensure they get exactly what they expect and need.
Ready to take your store to the next level? Let's get started.