Award-Winning Retail Planning & Design To Help Your Business Thrive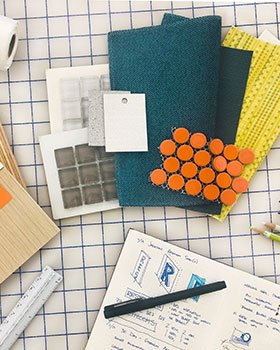 Capture and keep customer attention with an elevated shopping experience that ensures they continue coming back.

Expand your client base and increase sales, starting with a customized retail space that speaks to the unique needs of your business and clientele.

King Retail Solutions is here to assist you with developing your retail brand strategy and environmental design. We will see the project through to the custom build and installation.

Our team manages the entire process so you don't have to. No more late nights or last-minute changes. We bring it all together beautifully and on budget.
Retail Brand Strategy & Environmental Design Solutions
A brand must be communicated consistently across all channels, which includes both messaging and design. This identity is the foundation for capturing consumer attention and building brand loyalty. The breadth of our services ensures flawless execution when it comes to showcasing your brand's story.

We are proud to offer innovative retail concepts that not only wow our clients, but connect with their target audience. Our experienced and knowledgeable team can help you meet your short- and long-term goals while adhering to your budget and driving sales.
The company learned to enhance the flow of its stores…Sales performance continues to exceed expectations.
I was able to send KRS an inspirational image and they detailed, sourced, engineered, built, and installed the entire design. It's always great to find a design firm who can read out minds and execute our visions!
The opening has been fantastic from better than we expected. The response from local customers and people visiting from the food community has been great. Ian Gillespie the owner of Westbank who's company built the Vancouver House project says it is the best grocery store he has seen North America.
I am very pleased with my KRS Account Manger. Their responsiveness, willingness, and pleasant disposition make working with KRS a pleasure. As we continue to evolve our brand, KRS is right there with us.
I was very impressed. KRS' responsiveness and willingness make working with them a pleasure. As we continue to evolve our brand, KRS is right there with us, ready for the challenge.
Another great design from KRS. We can't wait to see what they will come up with next!
We are utterly delighted with the outcome of KRS's work on this project. The interior is fun, interesting, warm and gorgeous. We will most certainly seek you out again for our future projects.
KRS Concepts Create Connections